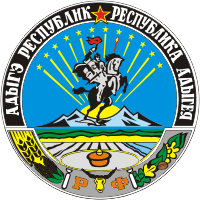 Maikop/Agency Caucasus – One of the most interesting events to mark the 16th anniversary of the proclamation of Adygea as a Republic was for female drivers to race their cars.
Women drivers from Adygesk, Krasnogvardeysk, Gianginsky, Tahtamukay and Koshehable met in the capital city of Maikop on October 5, the day that the Adygean administration officially announced to be a public holiday to attend the race of Avto-Lady for the second time in five years. Organizers of the race said that there has been an increase of 70 percent in the number of female drivers over the last two years.
There was also a bicycle race as part of the events to mark the 16th anniversary. In addition to that, cheap products were made available for sale in central Maikop. The anniversary events ended with a display of Adygean folk dancing.
Aslan Carimov, First President of Adygea, said in his televised statement that it was not easy to proclaim Adygea as a Republic but difficult days were now left behind.
KU/ÖZ/FT